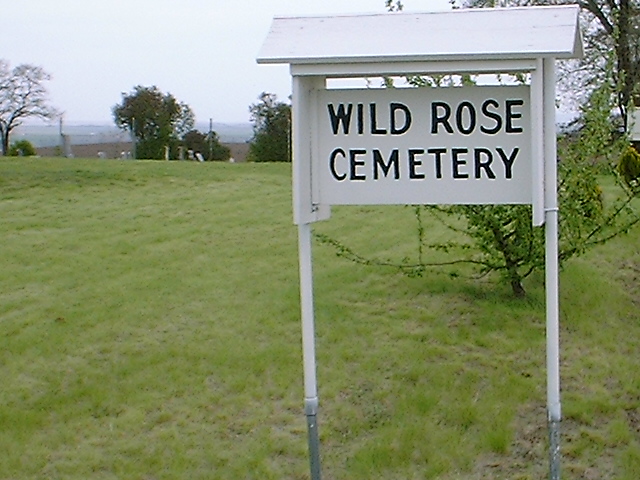 Brief facts:
Born 1823, probably in Pennsylvania.
William Brewer married Catharine Smith October 30, 1845 in Colombia County, Pennsylvania.
1850 Census in the Orange Township of Columbia County, PA, William Brewer, carpenter, 28 years old.
Reported to have moved to Iowa in 1855.
Found in 1860 Federal Census of Bourbor County, Kansas, P.O. Mapleton.
Civil War Service in the Company K, 5th Regiment Kansas Cav, US Vol. Honorable discharge in 1862 due to injury.
Recorded in the 1870 Federal Census of Cherry Township in the County of Montgomery, Kansas, P.O. Montgomery City.
Homesteaded on land in Latah and Nez Perce County, Idaho. Issued land patent in 1890.
Occupations: Gardner, Farmer, Carpenter, Wagon maker
Reported to be buried in Wild Rose Cemetery on Big
Bear Ridge near Kendrick, ID. There was no headstone.
Children of William and Catharine (Smith) Brewer:
Alva H.
b. 28 March 1846
d. 21 July 1900
Emma Lavender
b. 19 February 1851
d. unknown
Lizzie Donna
b. 5 April 1864
d. 14 November 1936
m.#1 James Flinn
m.#2 William H. Dew
Anna Medora
b. 02, April 1848
d. 25 December 1937
m. Thomas H. Pierce

Lloyd Thomas
b. 23 September 1860
d. 10 September 1891
Miles Ernest
b. 14 April 1869
d. unknown
m. Cora Brown ?
As a child, when I lived in Juliaetta and during the visits back to the small town, I heard many times from my Dad and other family that a grandfather built houses there in the early days. This grandfather built the house where Aunt Betty lived on old Main Street, the one across the road where Grandma Pearl Scott grew up and several more around town. Another family story is that as a child Pearl Pierce Scott rode the first load of lumber on the back of a wagon to Kendrick; it was destined for the first house to be built there. (Story from Beverly Bowen Hahn, granddaughter of Pearl) I just assumed that the carpenter was Thomas H. Pierce, father of Grandma Pearl because he had moved there in the early years. But I never found any mention in any records--census, pension or land entry file--that Thomas was a builder. I now think that carpenter who built houses in Juliaetta and Kendrick was William Joseph Brewer, the father of Anna Medora Brewer Pierce, grandfather of Pearl Pierce Scott and my great, great-grandfather.
According to family records, William J. Brewer was born August 4, 1823 in Pennsylvania. Census records, W.J.'s military records and his land entry file support the Pennsylvania birthplace and 1823 birth date. In 1845 William Brewer of Orangeville married Catharine Smith of Franklin Township at St. John's Lutheran Church , Catawissa, Colombia County, Pennsylvania. (Information copied from the "Union Lutheran and Reformed Church Book In the Year of Our Lord 1817"--copied and mailed to me by the Colombia Historical and Genealogical Society in February 2001). The 1850 Federal Census lists William Brewer and family in the Orange Township of Colombia County, PA. He was 27 years old, a carpenter; Catherine his wife was 23; his son Alva H. was 4 years old and Anna Medora was 2 years old. In the same year and township there is a Richard Brewer, 49 year old Inn Keeper listed. This household includes Mary age 48, Charles age 22, Lloyd T. age 9, and Mary C. age 13. I have family group sheets that say William had a brother Lloyd Thomas Brewer who was employed by the Pinkerton Detective Agency. Note also that William had a son named Lloyd Thomas. Note: Richard Brewer was born in New Jersey.
Kansas was opened to white settlement in 1854--many of the Indians were sent to Oklahoma reservations but the fierce Prairie Indians still resisted the settlers pouring in from the north and south. Then the Territory of Kansas became known as "Bleeding Kansas" as the northerners and southerners clashed. Proslavery supporters burned part of the town of Lawrence in 1856. John Brown who was violently opposed to slavery led a raid on Potawatomie Creek and five proslavery men were killed. Anna Medora Brewer Pierce's obituary in 1937 reported that the Brewer family moved to Iowa when she was seven years old and then on to Kansas. Its not clear how long the family lived in Iowa but they landed in turbulent Kansas by 1860 when they were recorded in the 1860 Federal Census in Bourbon County, Kansas, P.O. Mapleton. William J. Brewer age 36 was listed as a farmer with a personal estate valued at $500.00. Catherine H. age 33 was keeping house; Alva was age 14; Anna M. was age 12; Emma L. was age 9. All members of the family were reported as born in Pennsylvania. The Kansas 1859 State Census Index shows that a W.J. Brewer was located in the Timber Hill Township--just south of Mapleton--of Bourbon County.
On January 29, 1861, Kansas became a state. The Civil War started April 12, 1861. William J. Brewer enlisted in Company K, 5th Regiment of the Kansas Cavalry at Fort Lincoln on November 13, 1861. He signed up for a term of 3 years. Description: age 38 years; height 5 feet 10 inches; complexion light; eyes blue; hair brown; where born Penn; Occupation Joiner. (From Webster's Unabridged dictionary: 2. a carpenter, esp., one who constructs doors, window sashes, paneling and other permanent woodwork.) William's son, Alva H. Brewer, enlisted in the 5th Kansas Cavalry, Company K on May 1, 1862--he would have been 16 years old at this time..
William mustered in the military as a private. On December 19th, 1861 he was appointed Sergeant. He was promoted to 1st Sergeant February 11, 1862 and appointed 2nd Lieutenant on August 1, 1862. On November 30th, 1862 W.J. tendered his resignation due to ill health:
Camp Vandever Helena Ark
Nov. 30 1862

To the Asst. Adjt. Gen
Dept of Missouri

Sir
On account of continued ill health, which has rendered me unfit for military service, since the 25th day of July 1862, I feel it to be my duty to tender my unconditional resignation of the 2nd Lieutenant of Co. K 5th Kansas Regt Voll Cav. In doing so I certify on honor that I am not indebted to the U.S. Govt. in any accounting whatsoever, and further that there is pay due me from the date of my assignment to my Co.--which is the date of my commission (August 1st, 1862)

I am very truly
your ??? Servant
2nd Lieut W.J. Brewer
Co. k 5 Kan Reg

This letter described W.J's disability:
William J. Brewer 2nd Lt. of Co K fifth Kansas Cavalry--having applied for a certificate upon which to formed a resignation.
I do hereby certify that I have carefully examined this officer and find that he is suffering from severe spinal irritation which has disabled him for duty during the last three months.
And further believing him permanently disabled for the service, I would respectfully recommend that his resignation be accepted.

Dated Helena Ark
November 24th, 1862

I fully endorse the above certificate of disability of 2 Lt Brewer

Benj MCluer B.F. Kaiff A.A. Surgeon
Sen Surgeon 2 Brig 2 Div A.S.W. in charge 5th K. Cav.
William Brewer was honorably discharged.
Head Quarters Department of the Missouri
St. Louis , Mo., December 8th 1862

Special Orders
No. 72
2nd Lieut W.J. Brewer 5th Kansas Cavalry having tendered his resignation on account of ill health is hereby honorably discharged the Service of the United States.

By command of the Major General Curtis
(signed) A. J. Curtis
Assistant Adjutant General

Official:
(signed) M.V.G. Strong
Asst Adjt Genl.
[Note: Alva H. Brewer mustered out of the military May 1, 1865.]
William G. Cutler's "History of The State of Kansas"--published in 1883 by A.T. Andreas, Chicago, IL--has been transcribed online at www.ukans.edu/carrie/kancoll/books/cutler This book tells the early history of the state of Kansas and its early pioneers. Under the Section "Neosho County, Part 2, Early Settlements", the author writes in the third paragraph: "Walnut Grove Township was settled in 1865 by E.J. Pierce and W.I. Brewer." When Anna Medora Brewer Pierce applied for a widow's pension in 1907, she reported that Thomas and she were married in Walnut Grove, by Ezra Pierce. It was recorded on their 1867 marriage certificate that they were married at the Bride's father's home by E. Pierce. Ezra Pierce/Peirce was the name of Thomas H. Pierce's father. In the third paragraph, Cutler wrote, "The first deed now found upon the records of the county was one bearing date December 28, 1866, for sixty-two acres of land, in the southeast quarter of Section 35, Township 28, Range 21; the grantors were John and Electy Ann Pisell and the grantee Thomas H. Pierce."
By 1870, W.J. Brewer and family were found in Cherry Township, Montgomery County, Kansas, P.O. Montgomery City. The household 20/20 had these people listed: W.J. Brewer age 46, farmer b. Penn., personal estate valued at $800.00, C.H. Brewer age 43 b. Penn. keeping house, E.L. (Emma Lavender) age 18 b. Penn., L.T. (Lloyd Thomas) age 10 b. Kansas, L.D. (Lizzie Donna) age 7 b. Kansas and M.E. (Miles Ernest) age 1 b. Kansas. While the Brewer family was residing in Montgomery County, Alvah H. Brewer of Cherryvale, aged 23, years and Mary A. Logan , aged 23 years were joined in marriage on October 21, 1870 by W. J. Brewer, Justice of the Peace. This was Alvah's second wife. On April 9th, 1868 the Neosho County Court District Court had dissolved. the marriage relationship between Mary L. Brewer and Alvah H. Brewer, "hereby set aside and wholly annulled , and said parties wholly released form the obligations of the same." The plaintiff Mary L. Brewer had her maiden name, Maye L. Shampaine restored and the defendant, Alvah H. Brewer was ordered "do pay to plaintiff for her reasonable alimony the sum of Five Hundred Dollars ($500.00)." [Source: Civil War Pension file for Alvah obtained from NARA.]
Another Brewer family was located in Cherry Township in 1870. Household 27/27 listed Charles Brewer age 42 b. in Penn, Henrietta Brewer age 43 b. in Penn, Lucy age 12 b. in Penn, Eu??? (female) age 10 b. in Penn, Wilbur age 7 b. in Penn and Richard Brewer age 69, b. in N.J. I believe that Charles was probably William's brother and Richard was his father. [Anna Medora and Thomas H. Pierce were living in nearby Verdigris Township--later renamed Liberty.] Cutler names Pierces and Brewers as early settlers of Montgomery County in his Kansas History.
An article published in a Spokane newspaper when Anna Medora was 82 years old, reported an Indian raid that occurred when Anna Medora lived near Medicine Lodge, Barber County, Kansas. Anna Medora said that her mother (Catharine Brewer) was with her at the time of the raid. Cutler wrote in his "History of The State of Kansas" under the Early History of Barber County that the Indian Raid up the Medicine River occurred in 1874. So the Brewer family was probably in Barber County at that time.. Anna also said that Thomas was a buffalo hunter. Cutler quoted E.P. Caruthers of the Index "This County was a great grazing district for buffalo, and old settlers tell us that there were twenty times as many buffalo here as there are cattle now. One enthusiastic old settler remarked that he had seen them so thick on the Medicine River that one could walk for miles by only stepping from one buffalo to another.
After the Medicine River scare the Pierces moved to Cedarvale in Howard County--now Chautauqua County--and then on to Idaho in 1877. I do not know where the W.J.Brewer family moved at that time and I have not found them in the 1880 census.[ Note: see addendum for later residences.] An Alva/Alvin Brewer (age 36, b. in Penn and parents b. in Penn) and family are listed in the 1880 census in Joplin, Jasper County, MO. I have found a family group sheet among my Mother's things that reported Catharine Brewer died at Webb City, Jasper County, Missouri in 1881--no sources given. Lizzie Donna Brewer married James Flinn in Jasper County about 1881 or 1882 and their daughter Almeda--W.J.'s granddaughter--was born in Joplin, Missouri on April 14, 1884. A U.S. Senate Resolution of December 8, 1882 called for the creation of a List of Pensioners on the Roll January 1, 1883; giving the name of each pensioner , the cause for which pensioned, the post-office address, the rate of pension per month, and the date of original allowance. William J. Brewer is found in Volume 5, page 538, Jasper County, Missouri. No. of Certificate: 194,624; Post-office address: Joplin, MO.; Cause for which pensioned: spinal irritation; Monthly rate: $2.00; Date of original allowance: Aug 1881.
Almeda Flinn McIntyre (daughter of Lizzie and granddaughter of W.J.) wrote a letter in 1960 to a relative. I'm sure you were mistaken about Mamma coming west first, because my own father was quiet ill with tuberculosis and Mamma , he and I came to Idaho about 1885 or 1886 and Aunt Doras' (Anna Medora) met us in Moscow, (the end of the railroad at the time) and we went to stay with them at a place about 1 mi west of Juliaetta, where my father died in Sept 1886. I do not know when Aunt Doras' came to Idaho.
The first record of William J. Brewer in Idaho is a document in his Civil War pension file where he made a declaration for invalid pension in 1884. He reported his address as Moscow, Nez Perce County, Idaho Territory. [Note: Latah County had not been created yet.] One of his witnesses was his son-in-law, Thomas H. Pierce. The second record of William in Idaho is his homestead Land entry file. The following is a transcription of some of the questions and answers that he filled out on the Testimony of Claimant form.
Full and Specific Answers must be given to each Questions. Evasive Answers will be Fatal to the Proof.

Willaim J. Brewer, claimant, being first duly sworn, testifies as follows:

Question 1. What is your correct name, age and occupation? If employed by any person, state by whom.
Answer: William J. Brewer, age 65, Gardner, By no one.

Question 2. What is your post office address:
Ans. Juliaetta, Latah County, Idaho

Question 3. Are you the identical person who made or homestead entry No. 2116 at the Lewiston land office on the 20th day September , 1888 and what is the true description of the land claimed by you?
Ans. NNW4 and NN4 NE4 Sec 10 and SW4 SE4 Sec 3 Twp 37 NR3 WBM

Question 4: Where did you live before settling upon this land and what was your occupation?
Ans. Lived in Latah County. Carpenter.

Question 5: Are you a native born citizen of the United States?
Ans. I am a native born citizen of the U.S.

Question 9. What is the character of the land? Is it timber, prairie, grazing, or ordinary agricultural land? State its kind and quality, and for what purpose it is most valuable.
Ans. Part bottom land and part upland, agricultural and about 30 acres timber.

Question 11. If the land is timber land, state the kind, quality, and amount of timber thereon at date of initiating your claim.
Ans. Pine Timber about 30 acres, 20 acres still standing. None has been cut and removed except for buildings on the place by my order and direction.

Quest 13. When did you first make an actual personal settlement on this land? State what you did to make such settlement , and the character and value of the improvements you then placed upon the land.
Ans. March 1, 1878 [this must be a mistake] I fenced and cultivated some of the land and took possession of the house thereon. value $100.00.

Quest. 14. Was the land occupied by any other person when you made such settlement? If so, state who lived there , and how obtained possession.
Ans. No sir. It had been occupied by the widow of James H. Flynn but she had left before I took possession.

Quest 15. When did you actually move on this land and commence living permanently thereon?
Ans. March 1st 1888

Quest 19. Where have you voted since establishing residence on this land, and where did you last vote, and how long have you voted there?
Ans. Have not voted. Last voted in Juliaetta Idaho, Latah County, Have voted there one year.

Quest 20. How many times have you been absent from said tract since you commenced actual residence thereon? Give the dates when each absence commenced and terminated, and the cause thereof.
Ans. .Have been absent working at my trade, carpenter, a number of times but never longer than two weeks at any one time. Cant' give dates.

Quest. 21 Have you any family, and of whom does your family consist?
Ans. No sir. I am a widower.

Quest. 22 Has you family resided with you on this claim: if so, state when they moved on the land, how long they have lived there, and whether they actually reside there still.
Ans. No I have no family. My son has lived with me o the claim.

Quest. 24. When and by whom was your house built? Is it habitable at all seasons of the year?
Ans. Built in Aug 1886 by James H. Flynn who then held the claim as a Pre-emption. It is habitable at all seasons of the year.

Quest. 28. Describe fully the house on this claim, giving value thereof; also describe fully all other improvements thereon of what ever kind, giving the value of each and total value of all improvements.
Ans. Log cabin 15 by 15, 1 window, 1 door, 1 room value $35.00. 12 acres fenced value $100.00, 8 acres under cultivation value $40.00 80 trees of orchard value $125.00. Total $300.00

Quest. 29. What farm implements do you own and use on this claim? State kind and number, and how long you have owned the same.
Ans. 1 plow, 1 harrow, cultivator, wagon garden tools and c

Quest. 30. What domestic animals and live stock do you own and keep on this claim? State kind and number of each kind.
Ans. One horse, 1 dog, 40 chickens.

Quest. 31. State what articles of furniture of every kind you keep and use in your residence on this claim, and how long you have had them there.
Ans. Bed stand, table, cook stove, small cupboard, tool chest and tools, clothes press, cooing utensils and c

Quest. 33. How many seasons have you raised crops on this land, and what kind of crops have you raised each season?
Ans. Two seasons, Garden, corn, wheat, hay

Quest. 34 How many acres have you put in crops each year, and how much did you raise? State the amount in bushels of each kind.
Ans. Season of 1888 raised 6 acres garden and wheat hay value $100.00. Season of 1889 corn, vegetables, and garden, 8 acres. value $175.00

Quest. 36. Do you carry on any trade, profession, or business elsewhere than on this land? If so, state what business you have been engaged in while claiming this land, where it was carried on , and the distance from your claim.
Ans. No sir except what I work out as carpenters.

Quest. 37. If you have been employed in working for others away from this claim since you established residence thereon, state when, where and for whom, in what occupation or capacity , how long you have so worked and where you staid and lived during that time?
Ans. I have been employed by different parties working at carpenter jobs in the neighborhood, can't give dates. Think about ten jobs.

Signature Claimant William J. Brewer
The U.S. government awarded William J. Brewer the patent for the above homestead claim on June 20, 1890. This was the same year that Idaho became a state.
In his application, William Brewer mentioned that his son lived with him at times. I think that the son referred to may have been William's youngest son, Miles Ernest Brewer. I found a record of a Brewer marriage--volume P-1, page 135 at the Latah County Courthouse.
This certifies that I J. S. Jolly a Justice of the Peace in and for the county of Latah, state of Idaho, this day joined in marriage Mr. M.E. Brewer of Latah county, State of Idaho , aged 21 years to Miss Cora Brown of Whitman County, State of Washington aged 21 years at Moscow in Latah County, State of Idaho on the 12th day of January 1891.
Miles Brewer son of William would have been 21 in January of 1891 because he would not have turned 22 until April. Thus far I have no record of Emma Lavender or Thomas Brewer after William moved to Idaho. They may have stayed in the midwest. According to the family, William Joseph Brewer died in 1895 during the 1890's depression. Madeline Pierce Kingsley Goodwin--great-granddaughter through Miles Pierce--remembered visiting the Wild Rose Cemetery with her Mother and Grandmother to put flowers on the grave of W.J. She said that there was no headstone because the family could not afford one.
Addendum: November 13, 2001
Additional information gleamed from the Civil War Pension file from the National Archives for William J. Brewer.
On November 10th, 1874 William J. Brewer aged 57 years, a resident of the town of Peru in the county of Howard, Kansas submitted his first application for a war pension. [Howard County was broken up and renamed Elk and Chautauqua Counties in 1875].
On this 10th day of Nov, A.D. one thousand eight hundred and seventy four personally appeared before me, W.F. Lemmon a Notary Public, within and for the count and State aforesaid, Wm. J. Brewer, aged 57 years, a resident of the town of Peru; county of Howard, State of Kansas, who being duly sworn according to law, declares that he is the identical person who was enrolled on the 13th day of November, 1861 in Company K of the 5th regiment of Kansas Vol Cavalry commanded by Col. Power Clayton and was honorably discharged at Helena, Arkansas on the 8th day of December , 1862 that his personal description is as follows: Age 57 years; ; height , 5 feet 91/4 inches; complexion, light, hair, auburn; eyes, light blue. That while a member of the organization aforesaid , in the service and in the line of his duty at Helena, in the State of Arkansas on or about the first day of September, 1861, he became diseased with spinal affection located in the lumbar region , pain in the back with numbness of lower limbs and partial loss of control over bladder and rectum and chronic diarrhea.
This application was rejected but W.J. did not give up and the pension file contains each application. Due to this man's perseverance, we have a record of many of the places that he resided from 1874 until his death in 1895. On February 28th, 1876 William Brewer applied for a pension again. He reported that he had resided at Mapleton, Bourbon County, KS; Cherry Vale, Montgomery County, KS; Neodesha and Peru, Chautauqua County, KS since the Civil War. In December of 1876 he deposed to the clerk of Chautauqua County:
On this 20th day of December A.D. 1876, personally came before me William J. Brewer whom I certify to be respectable and entitled to credit, and who, being by first duly sworn, according to law does depose and say that he is an aplicant No. 197499 for invalid pension and further says that the precise manner and all the circumstances under which the wound of wright wrist was received as far as he can state them are, that on the 4th or 5th of July 1862, while with a detachment under the charge of Capt. Cailze Co "A" 5th Kansas, escorting a train from Rolla Mo, to Helena, Ark, he received a gun shot wound in his said wrist and hand which was struck by seven buck shot all lodging in his said wrist and hand, six of which were extracted. This was done while on the march at the crossing of White River near the Mouth of Black River near Jackson Park, Ark. by rebel under command of Gen Herndmon. The wound was dressed by a U.S. Army doctor whose name is not known to affiant. He was never treated in hospital or by any other Doctor for said injury and has tried but is entirely unable to produce the testimony of any doctor or commisioned officer of said facts and he further say that this knowledge of the above facts is obtained form the following source. facts above stated the injuries above stated has not disabled aplicant from labor materially until within the last 18 mons and since then at times it disable him from labor in his occupation of Wagon making.
He applied again on October 4th, 1878 and May 26, 1879 from Buffalo, Dallas County, Missouri. On January 11, 1881, W.J. filed from Pierce City, Lawrence County, Missouri. His son, Lloyd Thomas of Lawrence County, Missouri testified on May 30th, 1881 that William J. was an invalid and that he, Lloyd T. Brewer was acting as William's nurse. At some time in 1881 the government finally approved a pension for W.J. so he applied for an increase in his pension on December 17th, 1881, reporting that he was a resident of Neodesha, Kansas. (Very persistent. *smile*)
Congress commissioned a study to list pensioners and their addresses; this report was called "Pensioners on the Roll" William J. Brewer was counted in Joplin, Jasper County, Missouri in 1883. By 1884, W. J. made another declaration for pension. At this time he reported his age as 61; his address was Moscow, Nez Perce County, Idaho. One of his witnesses was his son-in-law, Thomas H. Pierce.
The last pension payment to William J. Brewer was in May 1895. His reported death was June 17, 1895.
[Note: spelling errors from original documents were left in the transcriptions.]

Last update: November 13, 2001